I was tagged by the absolutely adorable Annika over at Hiding Books to be on her Zombie-Fighting team. Started by Ely @ Tea & Titles from a Twitter discussion on the end of the world and a "Where would you be in 2 years?" kind of scenario, she turned it into a brilliant blog tag as we all get to form our own zombie fighting team! Though it's taken me almost six months to build a team in anticipation of the Apocalypse, I'm finally ready.
This is my family. I found it, all on my own. Is little, and broken, but still good. Ya. Still good.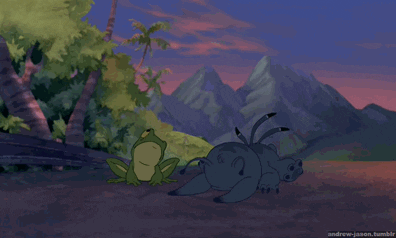 I will be the first to tell you that I don't think I'd make it in a zombie apocolypse. The entire idea of half the world dying and life as we know it coming to an end is absolutely depressing and if I wasn't surrounded by people and knew they were okay, I would assume the worst and decide making a choice on your own would be better than succumbing to zombie kisses.
BUT! If I had this team of magnificent people around to kick-butt with, I may stave off the "off-ing" and pessimism. Are they angels in disguise? Probably. It goes without saying that all of these lovely ladies are absolutely awesome and probably have their pick of apocalypse teams, but can I put my vote in early?
Headshots:
Kassandra @ Books & Bottles
Kassandra will always be my first pick. Always. Not only does she have faith that we would survive and raid all of the bookstores to build the ultimate fort of awesomeness and survival tactics without internet, and I have no idea what I'd do if I didn't know she was safe at the end of the world. She's also watched every horror movie I can think of and knows all of the default plot-twists to avoid. *applause*
Despite Anne being on the other side of the world she's on my list. She's sassy, sarcastic, Horde-For-LYFE, and I remember her saying she Larps sometimes which essentially means she has the most experience and one wicked awesome wardrobe! I can just imagine us having a blast kicking butt and building our little mini empire wherein she would be Queen and I'll wear my combat boots and we'll take over castles and her cape will blow in the wind as she sharpens her skythe… It'll be great.
I'm not sure why you wouldn't have Annika in your apocalypse team but it's a must because she's adorable, loves cats and wine, and I could picture her going bad-ass with a base ball bat. With nails. I'm not sure if she likes baseball or swinging weapons (maybe she's more of a katana fan? Sniper? Machine Guns?) but it just really fits her sweet attitude as she poses with the bat swung over her shoulder and a huge smile on her face and a kitten perched on her shoulder. Then she starts laughing and swinging and we all just wave goodbye to those zombies.
I met Trisha a few weeks ago and she is so unbelievably sweet and the perfect candidate for a zombie apocalypse! She's fabulous with people and I can see her being our strategical tactician bent over maps and scheming our next move, like Pyrrha who was wicked bad-ass! Trisha seems like she'd suit dual-wielding swords with a shield and a red-themed getup and a horde of dogs, with a penchant for forgetting to put her tea down and completely destroying any zombie that got too close to her mug of tea.
So technically Paula doesn't have a blog, but she has a bookstagram and I'll be damned if anyone says that doesn't take just as much work and effort so she's in! Paula is an amazing bookstagrammer with awesome book tastes and art style (and she's basically Sarah J. Maas' BFF – no big deal or anything) and has the biggest heart, she would be the best boost to morale with her upbeat and cheerful attitude! Plus I think she has some sort of medical degree which is a huge bonus if you can find a cure (bonus XP right?!). And I think she'd be deadly with a suitcase of scalpels for throwing stars.
Though I don't know Beth super well, we've form a special bond with Annika over Twitter with Doctor Who GIFs, and anyone who is that perfect to be a companion is also a perfect apocalypse buddy. Her up-beat attitude and snark would go perfectly over morning coffee and tea. And she comes with penguins. I'm not sure if she's more of a healer or rogue type, but I think she'd be perfect with an Axe or a Hammer… actually, quite a lot like Nora except with PENGUINS WIELDING THROWING STARS! Oh gosh, I hope I'm not way off base and even if you don't like pink, Nora's weapon is so wicked and seems perfect. Wanna join?!
End of Team Picks
Though we may be small, we are strong and independent and don't need no man – but the more the merrier! 😀
I may have gotten a little overly excited on the RWBY references but I'm so in love with RWBY right now and everyone was just such a perfect fit!
I hereby tag anyone and everyone who would like to do this tag because it's awesome and super fun. And really we should all be on everyone zombie-fighting must haves because: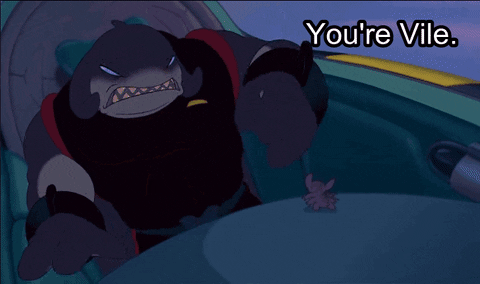 And that's what makes us perfect together.