Series: Standalone
Genre: Fantasy
Published: April, 2016
Goodreads | Amazon CA / US / UK | Indigo | Barnes & Noble
The year is 1779, and Carlo Morelli, the most renowned castrato singer in Europe, has been invited as an honored guest to Eszterháza Palace. With Carlo in Prince Nikolaus Esterházy's carriage, ride a Prussian spy and one of the most notorious alchemists in the Habsburg Empire. Already at Eszterháza is Charlotte von Steinbeck, the very proper sister of Prince Nikolaus's mistress. Charlotte has retreated to the countryside to mourn her husband's death. Now, she must overcome the ingrained rules of her society in order to uncover the dangerous secrets lurking within the palace's golden walls. Music, magic, and blackmail mingle in a plot to assassinate the Habsburg Emperor and Empress–a plot that can only be stopped if Carlo and Charlotte can see through the masks worn by everyone they meet.
---
Rating:  5 / 5
Format: Paperback
Started: August 10th, 2016
Finished: August 16th, 2016
Drink Pairing: Red wine – shiraz, or maybe CabSauv? Pretty much just wine.
Thank you to Lisa from Pyr (Prometheus Books) for a copy in exchange for an honest review!
I am absolutely fluffed. It was in the wee hours of the morning that I finally finished Masks and Shadows and there was only a sushi date with Kassandra that interrupted my reading. I was hooked around page 30 (flag page 273 and tell me that was not the worst time to stop!) right up until the end that I didn't want to come. Waking up neighbouring siblings with gleeful squeals and gasps was a frequent occurrence that morning, and I wouldn't have it any other way because this book is amazing!
Masks and Shadows is a beautiful amalgamation of V for Vendetta, Penny Dreadful, and Phantom of the Opera (*swoon!*). Burgis' writing sings a tale full of deceit, lies, heartbreak, and love that flows across the pages with rich characters and obnoxiously decorated halls. The mysterious Carlo Morelli, an anomaly with an angelic voice, visits the castle of Prince Nikolaus Esterházy to socialize and share the gift of music at the same time as Charlotte von Steinbeck is staying with her sister (the Prince's official mistress) during her year of mourning for her late husband. What starts as a tale of opera and tentative first steps ends in terror, magic, and disaster as the facades the castle's guests built up slowly begin to crumble. Intricately woven and beautifully summarized, the plots and sub plots endued with magic bring out the best and the worst in our characters – both high and low born.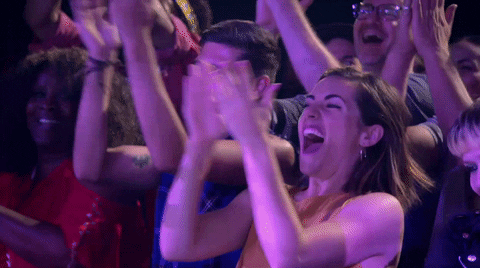 Burgis is a master at transitioning between the dozen or so characters while making each one of them unique and memorable. Where I would usually give up and stop caring, or would find myself at a complete loss as to who is who, I was following along ravenously without any doubt as to the intentions and opinions for each name that passes by. *standing ovation* I'm a little thick when it comes to names so for me to remember every one? A great feat, indeed!
 I fell in love with the characters, I fell in love with the world, I fell in love with the magic (both the magic of alchemy and the magic of life), and I fell in love with Burgis' writing. Anytime I see Masks and Shadows in stores I will be sure to re-arrange the shelves to showcase this beautiful book so more people pick it up. I've been wavering over the rating from 3.5 to 5 and have finally decided that after two weeks of finishing the last page, as the only things I can remember about Masks and Shadows is how much I absolutely loved it, how beautiful it was, and how magical it was, I'm going to allot this as a 5 stars. 😀 So yes, please read and COME JOIN ME IN MY BOOK HANGOVER! ♥
Check out our latest giveaway for a chance to win a copy of Masks & Shadows AND an ARC of A Congress of Secrets!