Series:  Stand Alone
Genre:  Mystery Thriller
Published:  March, 2011
Goodreads | Amazon CA / US / UK | Indigo | Barnes & Noble
Reformed hacker Diana Highsmith hasn't left her house in over a year.
Not since she watched the man she loved fall to his death in the Swiss mountains. Now a grief-stricken recluse, she runs a thriving Internet security company from her home – meeting with clients in OtherWorld, an online virtual reality platform where she lives as her avatar, Nadia. The only two people Diana has seen live in the past twelve months are her sister, Ashley, and her UPS delivery guy.
But when Ashley vanishes, Diana is forced to do the unthinkable: to brave both the outside and her own personal demons to find her missing sister. As one shaky step leads to another, Diana finds that the trail she is following is fraught with peril for her and her sister both – as she uncovers a frightening web of deceit and betrayal that stretches from the virtual world into real life.
---
Rating:  3 / 5
Format:  Paperback
Started:  April 21st, 2016
Finished:  April 21st, 2016
Drink Pairing:  Coffee – extra strong and overloaded with milk and sugar.
Shut-in hacker girl? Missing sister? Virtual reality? Count me in.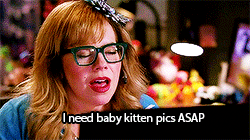 I've always been fascinated with the lives of shut-ins and hackers. I'm fairly certain if given the opportunity I'd have already slipped into the life of a shut-in, and I definitely fall in love with hacker girls – admittedly, almost instantly (my one exception to insta-love 🙂 ). My favourite characters in TV shows like Criminal Minds and Arrow were the hacker-girls: Penelope Garcia and Felicity Smoak. Awesome, bad-ass ladies in glasses that were comfortable with being themselves with huge hearts and beautiful quirky personalities that give you the biggest girl crush (Garcia and Morgan? YES).
Diana is an awesome hacker, but after the loss of her husband she has locked her heart and herself in her parents home. Behind pad-locked doors, master bedroom turned batcave is her office and refuge to relax into OtherWorld. Her alter-ego sports tight black pants, a leather jacket, and red cowboy boots, and runs her successful security company. But after the disappearance of her younger sister – the bubbly blonde with an insatiable love of clothes – she has to face her fears and stray further than the boundary of her property. As her world falls apart again she has to fight to remain stable and come out of the deception in one single piece, and sort through to find the truth.
The relationship between Ashley and Diana is adorable, and it's unfortunate we couldn't see more of it. It was great to see Diana grow throughout the book and continue to overcome her fears, returning to the badass she was before her world fell apart. Ephron did a fantastic job of building the suspense and I honestly didn't see it coming – with so many distractions and other leads you were kept guessing right up to the end! I got really into Come and Find Me and it only took me a few hours to finish this beauty off. Thank you Chapters for putting this on the bargain table – this was a great entry book into mystery, and a wonderful Thursday afternoon read.
Do you have any hacker reads? Or hacker-girl crushes? Because I will watch all those shows.