Series: Sinful Supes # 1
Genre: Paranormal Erotica Romance (so close but not quite…)
Published: August, 2016
Goodreads | ARC Signup on Kovak's Website
EVERYONE KNOWS MONSTERS EXIST.
BUT SHE NEVER EXPECTED TO BE ONE OF THEM…
Thanks to her great- great-grandmother, loner Claire Sommers' DNA results are succubus positive. To make matters worse, her college is forcing her into the Supernatural program. The last place she wants to be is in a room filled with ferals, vampires, and other monsters from her nightmares. The absolute worst thing she can imagine? Getting hit with her first fervor in the middle of said classroom. Especially in front of the new alpha of the Red Crescent pack, Lucas Masters.
With every Supe in scenting distance caught up in the pheromone frenzy, Claire realizes she's probably not going to survive the night with her dignity intact. She may not even survive at all…
Thanks Grandma.
The Fervor is the sizzling first installment of the Sinful Supes series. If you're a fan of dominant werewolves and dark suspense, sign up for the free advance review copy today.
---
Rating:  4.5 / 5
Format: ARC E-Book
Started: August 27th, 2016
Finished: August 27th, 2016
Drink Pairing: Drink?! WHEN IS THERE TIME TO DRINK WHEN YOU CAN'T PUT IT DOWN!!?! (But pass me a rum and coke…)
Thank you to Xandrie Kovak for an ARC in exchange for an honest review!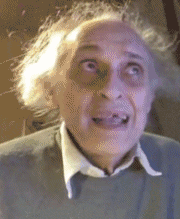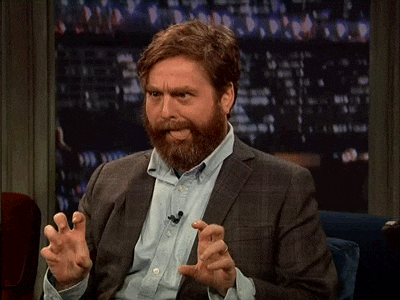 It's not very often I go so quickly from being way to into a book and thinking I'm the perverted one, to stumbling back in mild shock and wondering "HOW DID YOU NOT EXPECT THIS TO HAPPEN?! *idiot*" and then continue to read  on shamelessly.

IN FACT! despite having an early 5AM start this morning I was still determined to finish this book, even if it was at 1AM. Shock factor or not I could not put this book down.
My morbid curiosity has been piqued and I cannot resist the chemistry and originality of the characters. Kovak's dry wit and smooth, easy to read writing style and characters that practically walk off the page make it the perfect novella for when you're bored and need something interesting that keeps the pages turning (TIP: unless you're a fearless/saucy/flirty/brave/i-don't-give-a-**** type of person, it's probably best to avoid people reading over your shoulder. But that's just my shy-reader/romance-noob's opinion).
I have only one qualm with The Fervor and that is the ending – specifically with our leading lady and how she decides to end things (because, REALLY?!). However, my frustration is stemming purely from a reader's hope for more and not from the author's master plan. When I took a step back, I started to realize all the wonderful things this ending could end up leading too – probably more shock and frantic reading on my part. Oh gosh, trust me – if I could tell you more I would, but I dare not share any spoilers. Just know that I cannot WAIT for that sequel!
So do I recommend for my fellow devilish fiends or any other curious kittens looking to come to the dark side? If that synopsis above didn't convince you well then –
Yes. Why, yes I do.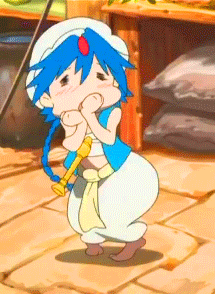 Another romance that I've enjoyed and recommend?!
*shock*
I couldn't even hold back posting this review – SEIZE THE DAY!